A well-deserved holiday is a perfect opportunity to relax or see some new sights, but it's equally important to keep those sights alive for your next trips out – even the smallest effort can make a big difference in how long your favourite holiday spots stay beautiful.
Stay at local-run hotels
A lot of chain-based hotels, inns or bed-and-breakfast companies give you features you won't really need, like a pool or midday buffet, that are horribly inefficient and far from environmentally-friendly. Smaller local businesses might not give you the same luxuries, but not many people go on holiday to stay cooped up all day – you'll always find alternatives, or other avenues of entertainment, only a few streets away.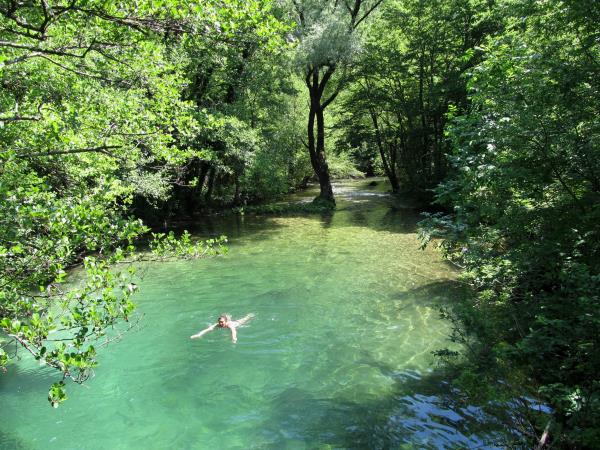 Plus, a local hotel will usually know more about the town or city you're in and can make it much easier to track down specific attractions without much fuss – they might even have maps or guides to give away, making them a much more convenient choice if you're looking to explore.
Use a green car
It's no secret that cars can be extremely bad for the environment, especially ones that burn a relatively high amount of fuel to travel long distances. If you've got an environmentally-friendly (or electric) car, or you can borrow one from somebody you know, it can be a great way to drive to your holiday destination – not only do you save on fuel, but cut down on emissions too.
If you don't have anybody to borrow a car off, consider looking at personal car leasing to get yourself a cheap, accessible alternative. If you're only planning one or two holidays, then a short-term lease is a good idea, but if you regularly travel then it might even be worth keeping one for a couple of years at a time.
The same could be said for if you must fly to another country – since you can't bring your own car, it might be worth leasing a cleaner vehicle to get around your holiday spot, especially if it's known for expansive cities or long stretches of open road.
Shop locally
It's almost impossible to never shop at a large chain if you're on a budget, but if you can get something from a small-scale local outlet, then it might be worth the extra effort – they're less likely to harm the environment, especially if they make all their products on the spot (i.e. sandwiches). They'll also usually be more experimental or inventive than the things you'd get from big supermarkets.
This doesn't just apply to food, either: everything from necessities to luxuries, hiking gear to lease cars, or even something as minor as a bottle of water – it can all usually be found at a lower price if you can take the time to seek it out.
Don't travel too far
Depending on where you live, you might be able to stumble across some amazing holiday spots without going too far – if you can cut out overseas travel entirely, that's even better!
The best-case situation is being able to use public transport – obviously, you'll still use fuel, but the amount per person is so minuscule that it almost won't matter. Plus, since you won't be focusing on driving, you might be able to spot attractions or local shops you can come back to later.
This can also apply to the area around your hotel. If there's a specific hike you wanted to do or shop you wanted to visit, take some time to look for ones closer to you – you might even be pleasantly surprised with something far, far better than your original choice.
Just relax
Not every holiday has to be a non-stop rush of attractions, shopping, exercising and exploring – you're allowed to just sit and rest for a while. You don't have to "script" your holiday, so why not just spend an afternoon relaxing by some palm trees.
A lot of rural holiday spots have plenty of nice picnic locations or public gardens that you can catch some well-deserved sun rays in, whereas coastal towns will have lots of beach space to make use of. If it's cold or wet outside, then there's guaranteed to be a library or shopping centre you can spend time in, even just to browse or wait for the sun to come out again.